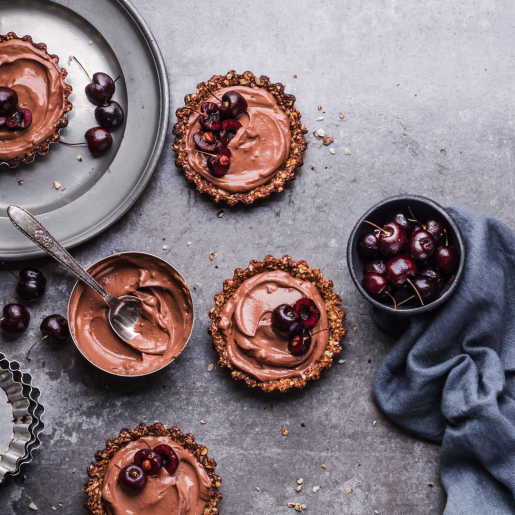 January 29, 2020
The NOTL Icewine Festival has just come to an end.... which means it's almost time for another one of my favourite events! Days of Wine & Chocolate is here..... and lets face it, who doesn't love either wine or chocolate, or that perfect combination of BOTH!
Each weekend in February the Wineries of Niagara on the Lake showcase a perfect pairing of a chocolate inspired tasty treat and one of their VQA wines!
When I first started going to this event, each winery had a different flavour chocolate or truffle to give you with your wine sample. This was great but after a few hours of the pairings my sweet tooth was reaching its limit. How things have changed!! Over the past few years the wineries have been incredibly creative with how they incorporate their Chocolate themes and flavours and when the list of pairings is released I love to check out what they have come up with. It seems like 2020 does not dissapoint!!
Some of my top picks for February 2020 are......
Reif Estates Winery
2016 Estate Bottles Semillon paired with a mini ravioli filled with white chocolate and parsnip in a brown butter truffle sauce
Niagara College Teaching Winery
2018 Balance Cabernet Sauvignon paired with a Cab Sauv infused vegan brownie bite with dark chocolate curl
Pillitteri Estates Winery
2015 Exclamation Merlot paired with a dark chocolate ganache tart with a raspberry duo
Pondview Estates Winery
2017 Cabernet Merlot paired with a spiced cocoa rubbed pork back rib with a rich and smooth chocolate infused BBQ sauce.
When you find some of those great wines to take home with you why not create your own pairings at home with family and friends! Remember these simple tips to get started with your creations!
White Chocolate tends to be more mellow in flavour and has a creamy buttery texture, try this with a Jackson Triggs Moscato or one of the many incredible Niagara Chardonnays!

Milk Chocolate usually has a smooth character with a cocoa butter component, pairing perfectly with a Niagara Riesling or something like the Pondview Estates Blanc de Blanc. Something with a hint of acidity can cut through the still sweet and smooth texture of a dish created with milk chocolate, like a mousse or chocolate dipped strawberry!

Dark Chocolate is in my eyes where the fun can really begin. By definition any chocolate with 35% or more cocoa solids is considered dark, with those intense and sometimes bitter flavours being able to hold up to a more robust wine. Try a Niagara Pinot Noir or Merlot with chocolate around the 50% mark, and then I like to go with a Cabernet Sauvignon something a little more intense like a 75%.
---