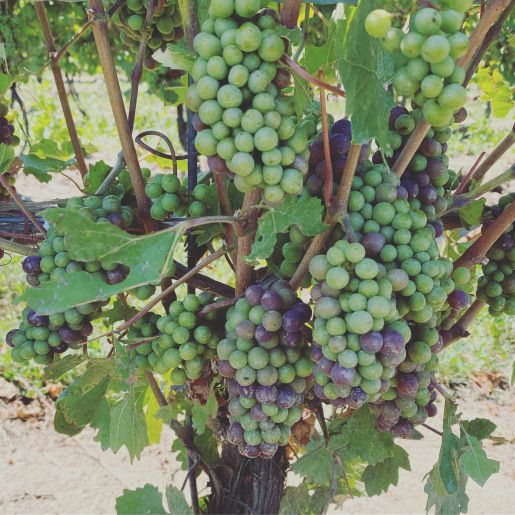 September 1, 2021
The beginning of September is bittersweet, we start to see the days grow a little shorter, temperatures get a little cooler.... but, in Niagara Wine Country some things are just getting started!
The last couple of weeks of August sees an exciting time in the vineyard, the grapes started going through Veraison. This French word means the onset of ripening has been adopted into English use. The official definition of veraison is "change of colour of the grape berries" and it represents the transition from berry growth into berry ripening.
During this process the grapes begin to loose acidity due to the degradation of malic acid, and an accumulation of sugars (glucose and fructose) enhances the sweetness of the berries. The increase in these sugars provides for the perfect composition to allow fermentation to create the perfect bottle of Niagara Wine!
Harvest time, one of my favourite times of the season will be upon us before we know it and we can look forward to a brand new vintage of Niagara wine.
---