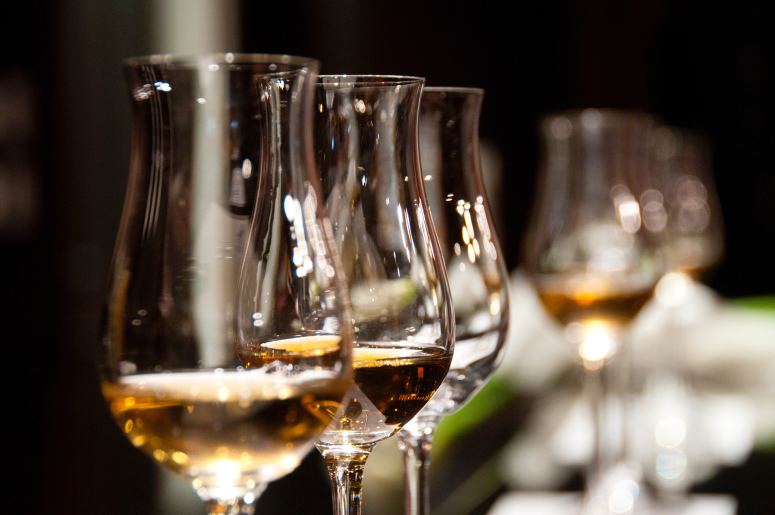 February 7, 2019
Niagara on the Lake is a special place at this time of the year. The local wineries have an exciting time ahead as they wait for just the right conditions to begin their Icewine harvesting and production. Icewine is a type of dessert wine which is produced from grapes that freeze naturally on the vines. The sugars and other dissolved solids do not freeze whilst the water within each berry does, this allows for a far more concentrated juice to develop. The conditions surrounding the production of Icewine are strictly regulated in that specific low temperatures have to be achieved whilst harvesting the grapes. Once the grapes are harvested they must be pressed whilst still frozen, meaning that the small amount of "nectar" that comes from each grape is much more concentrated and sweet.
Icewine is characterised by its refreshing sweetness along with a balance of high acidity. Niagara on the Lake is one of the few regions in the world that consistently produces an Icewine Vintage each year. You will find Icewines from this region predominantly from Vidal and Cabernet Franc grapes although some wineries have become more adventurous with the varietals that are used in the production of Icewine. My personal favorite is the Gewürztraminer Icewine that can be found at some wineries such as Jackson Triggs and Pillitteri. This particular Icewine is characterised through distinctly tropical notes such as Mango and Pineapple along with some other stone fruits and pairs incredibly with Blue Cheese!
Icewine can be used in a variety of ways as well as being enjoyed on its own. A few of my favorite recipes are:
Icewine Martini
Ingredients
1oz Niagara Icewine

1 ½ oz Premium Vodka

1 Spash Club Soda

2 Frozen Grapes, for Garnish
Method
Shake the Icewine and Vodka in a Cocktail Shaker

Strain into a Chilled Martini Glass

Top with Splash of Club Soda

Garnish with Frozen Grapes
No Bake Icewine Crème Brulee
Ingredients
2 ½ Cups Whipping Cream

¾ Cup Sugar

½ Cup Icewine

2 Tablespoons Fresh Lemon Juice
Method
Add the Sugar to the Cream over a medium heat, stirring occasionally until the sugar has fully dissolved, do not allow the cream to boil.

In a Separate bowl, mix the Lemon Juice into the Icewine.

Remove the cream from the heat and gently stir in the Icewine & Lemon Juice.

Allow the mixture to cool to room temperature.

Gently pour the mixture into your desired service containers (Wine Glasses etc, don't worry about using glass as you will not use a torch on this dessert).

Refrigerate for 8-10 Hours until completely set.

Garnish with a few fresh berries & shortbread cookie on the side
Icewine Served with Bacon Wrapped Blue Cheese Stuffed Dates
Ingredients
1lb Sliced Bacon (Cut Slices in Half)

1lb Pitted Dates

4oz Blue Cheese
Method
Preheat Oven to 375 Degrees Fahrenheit.

Slice each Date in half and open them up.

Add a small piece of Blue Cheese to the Centre of each Date.

Close up the Date and wrap each one in a half-slice of Bacon.

Secure each Date with a toothpick.

Arrange on a parchment lined baking sheet.

Bake for 30-40 minutes, until the bacon is crisp (Turn the Dates over after the first 20 minutes of baking.

Remove from the oven and enjoy!
---